On Saturday, November 16 the Columbia Greenhouse Community gathered at Book Culture on 114th & Broadway for its 1st Annual Book Fair.  It was a resounding success with over 90 parents and children in attendance for storytelling and arts and crafts.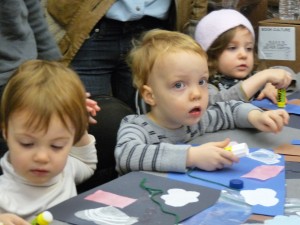 Many books were purchased by parents for each individual classrooms, with 15% of all purchases also going back to Columbia Greenhouse. We sold over $1,800 in merchandise, resulting in $280 in proceeds for Greenhouse. A great big thank you from the PA for making this event such a HUGE success!
And don't forget, Book Culture will continue to donate 15% of all purchases back to Columbia Greenhouse for the reminder of the year. Just be sure to mention the Columbia Greenhouse connection to the sales associate.